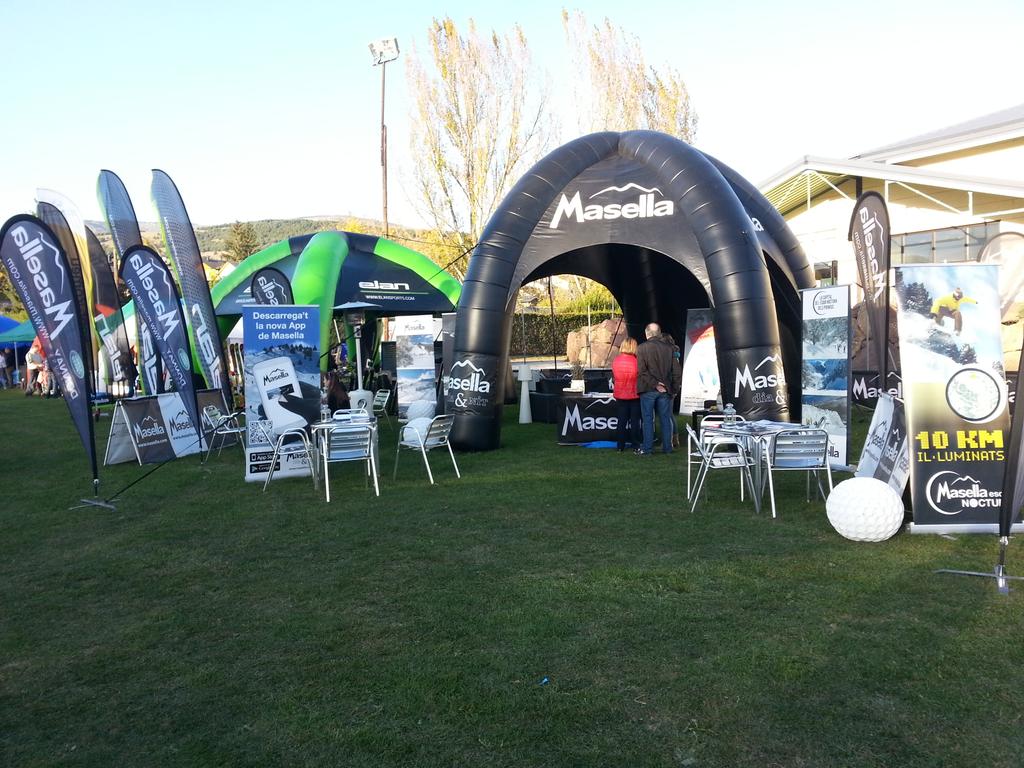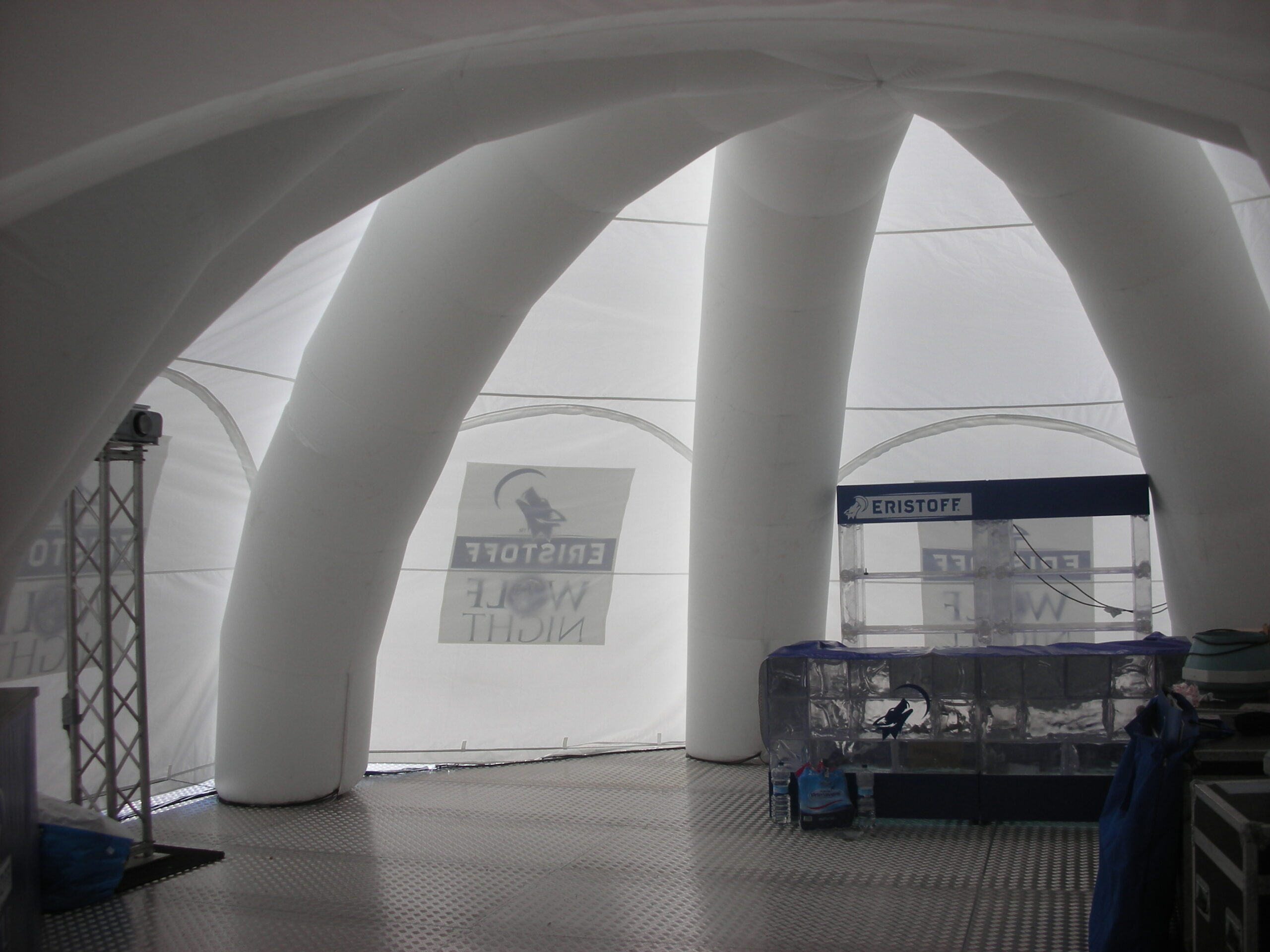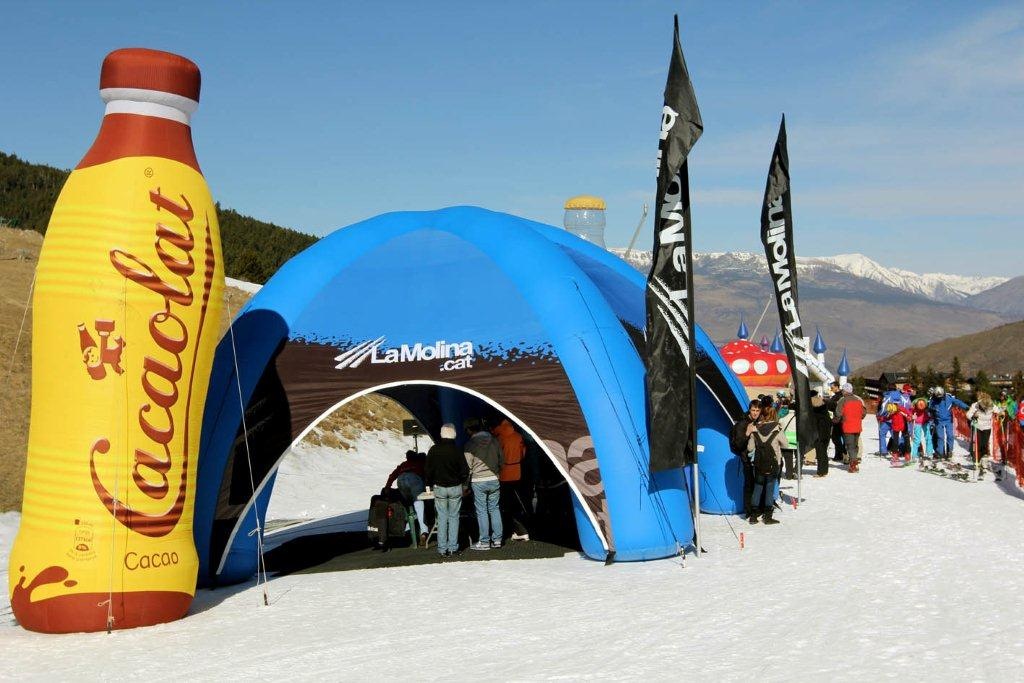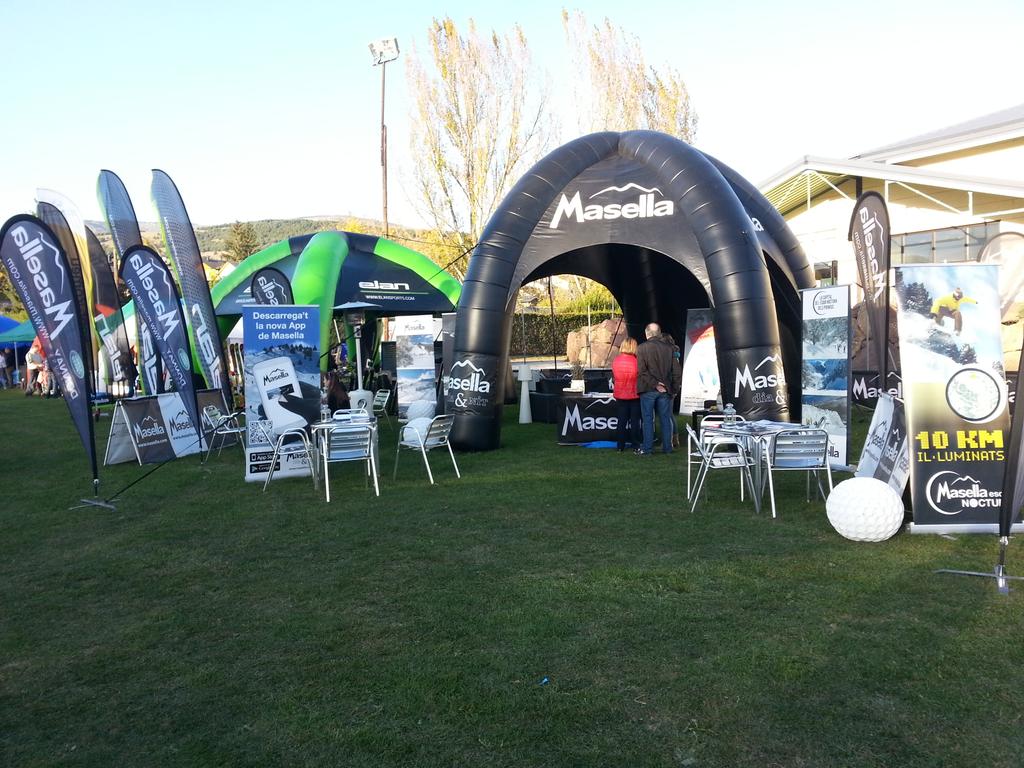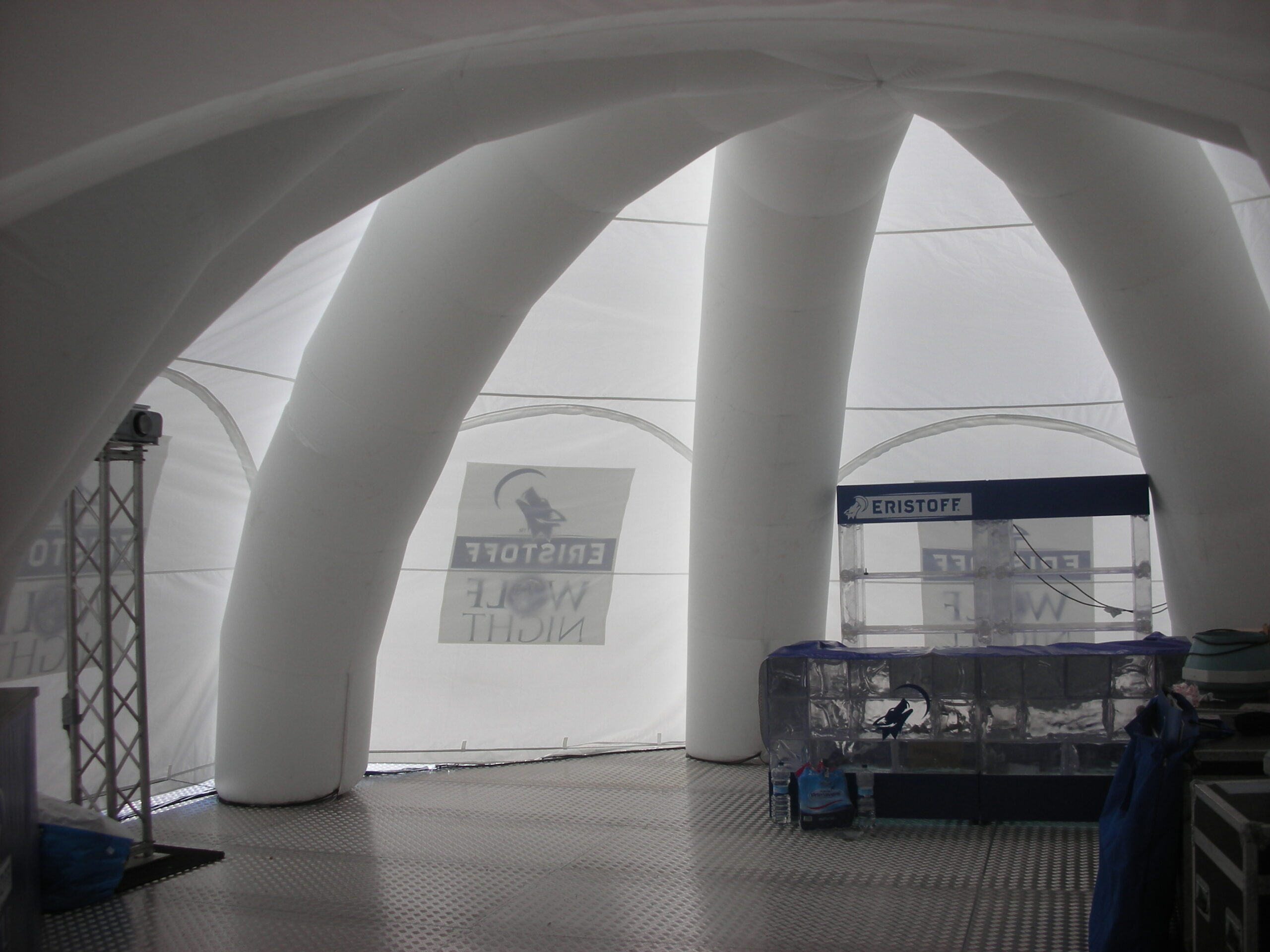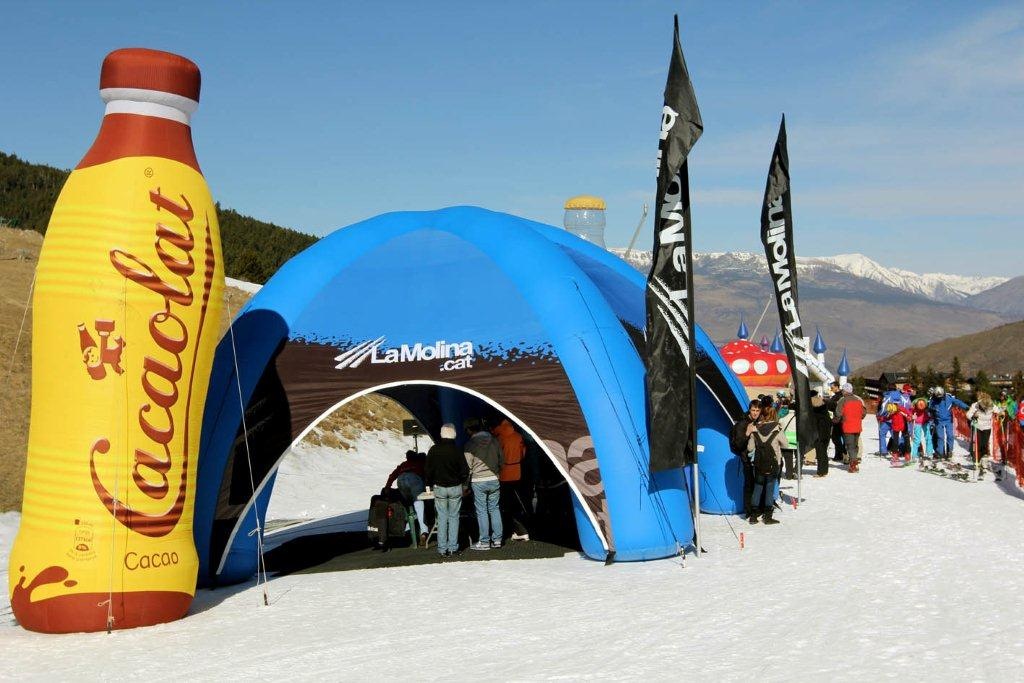 Ventajas
Gran visibilidad
Elemento de montaje rápido
Gran superficie de impresión
Gran superficie interior útil
Techo fijo y paredes intercambiables
Adaptable a cualquier tipo de superficie
Estética moderna
Producto de fácil transporte y almacenamiento
Las carpas hinchables Spider XL son un elemento perfecto para todo tipo de eventos y promociones por su facilidad de uso y por la presencia que obtiene la marca, publicitada en ellas.
Están fabricadas en tejido poliéster Oxford D500, impermeable e ignífugo, impresas digitalmente mediante sublimación. Los laterales pueden imprimirse a una o dos caras, y las patas pueden imprimirse directamente o bien se pueden preparar con velcro para poner pancartas, y así darle un uso mas polivalente. El techo es fijo.
La estructura es hinchable mediante uno o varios motores eléctricos interiores de bajo consumo que deben estar continuamente conectados a la luz.
Las carpas hinchables Spider XL se entregan con una bolsa de transporte y el Kit de instalación.
Hay diferentes tamaños disponibles hasta 15m de diámetro.
Avantatges
Gran visibilitat
Element de muntatge ràpid
Gran superfície d'impressió
Gran superfície interior útil
Sostre fix i parets intercanviables
Adaptable a qualsevol tipus de superfície
Estètica moderna
Producte de fàcil transport i emmagatzematge
Les carpes inflables Spider XL són un element perfecte per a tot tipus d'esdeveniments i promocions per la seva facilitat d'ús i per la presència que obté la marca, publicitada en elles.
Estan fabricades en teixit polièster Oxford D500, impermeable i ignífug, impreses digitalment mitjançant sublimació. Els laterals es poden imprimir a una o dues cares, i les potes es poden imprimir directament o bé es poden preparar amb velcro per posar pancartes, i així donar-li un ús més polivalent. El sostre és fix.
L'estructura és inflable mitjançant un o diversos motors elèctrics interiors de baix consum que han d'estar contínuament connectats a la llum.
Les carpes inflables Spider XL es lliuren amb una bossa de transport i el Kit d'instal·lació.
Hi ha diferents mides disponibles fins 15m de diàmetre.
Benefits
High visibility
Easy set up
Large surface printing
Great inside living area
Fixed roof and walls interchangeable
Adaptable to any surface
Contemporary Aesthetics
Producte de fàcil transport i emmagatzematge
Spider XL Inflatable tents are a perfect item for all kinds of events and promotions for its ease of use and the presence that gets the brand advertised on them.
They are made of woven polyester Oxford D500, waterproof and fireproof, digitally printed by sublimation. The sides can be printed on one or both sides, and the legs can be printed directly or can be prepared with velcro to put banners, and so give it a more versatile use. The roof is fixed.
The structure is inflatable by one or more inner-efficient electric motors that must be continuously connected to light.
The inflatable tents Spider XL come with a carrying bag and installation kit.
There are different sizes available up to 15m in diameter.