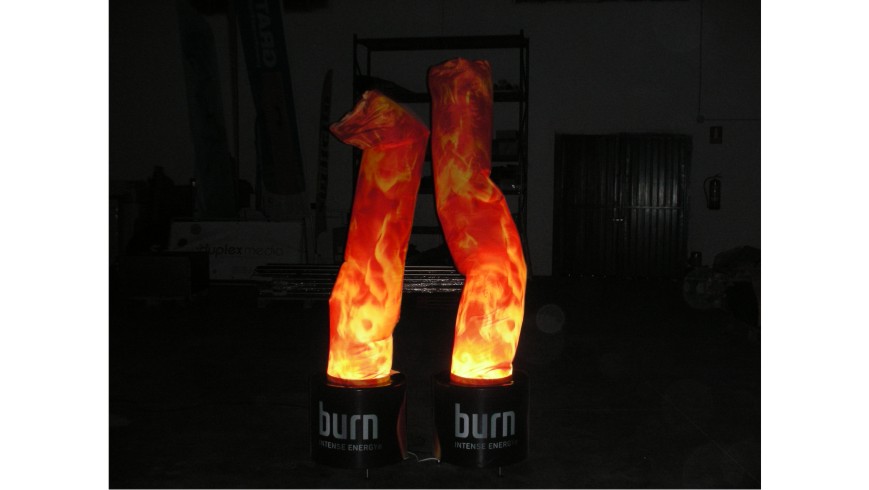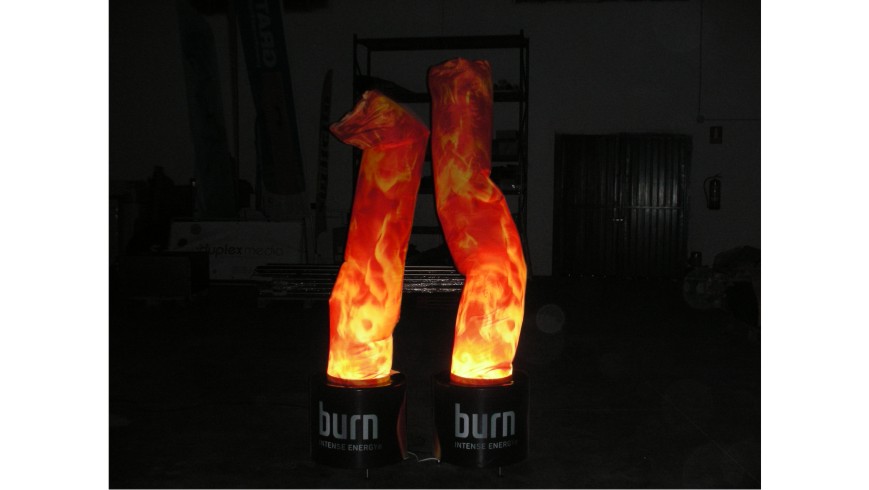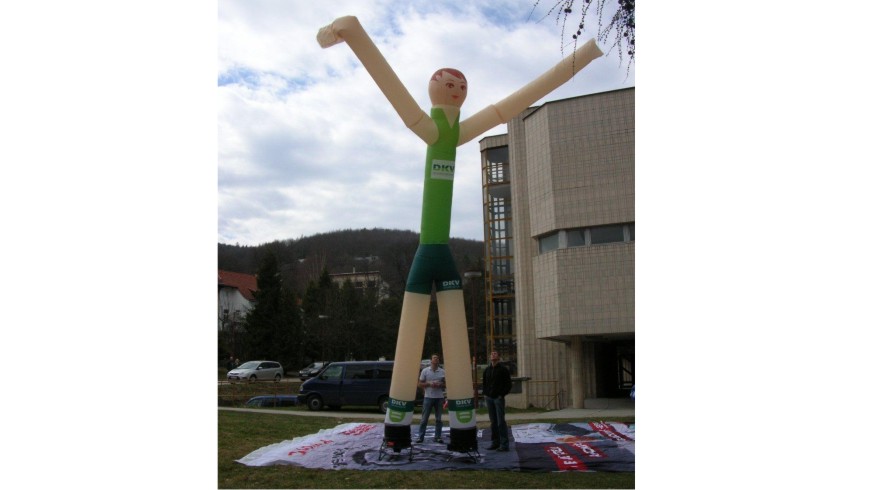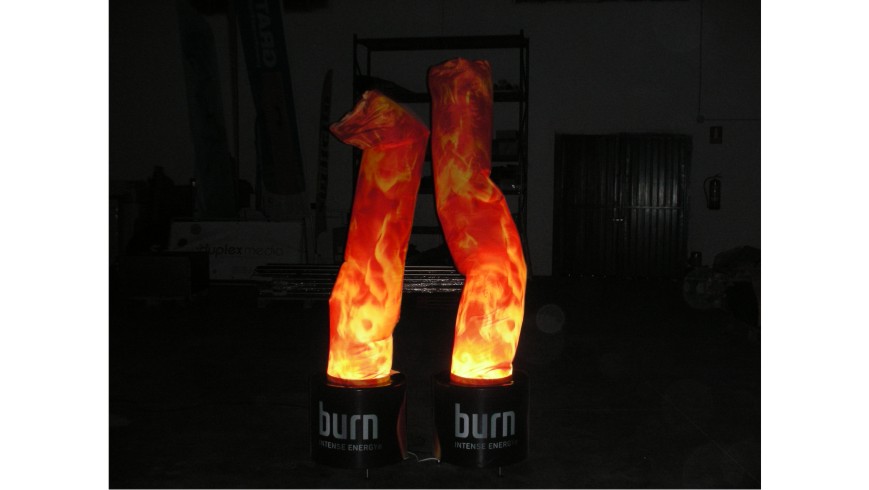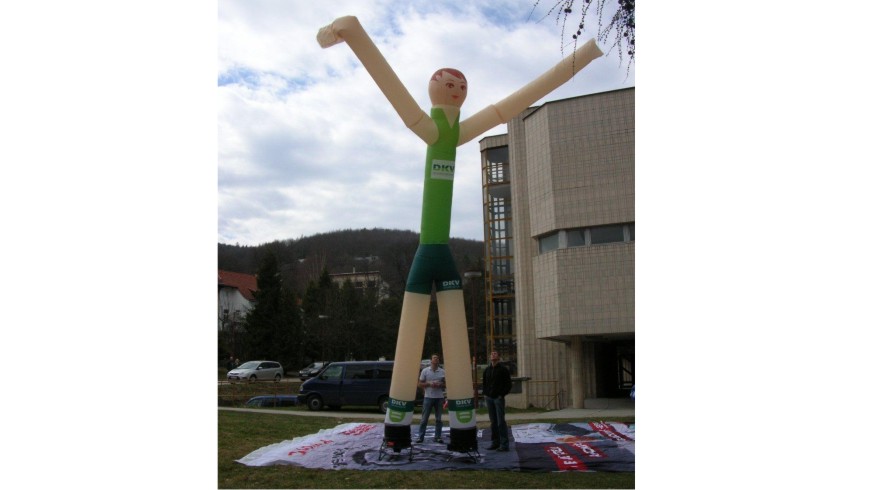 Benefits
High visibility
Easy set up
Dynamic item
Internal light is optional
Adaptable to any surface
Certain product replicas are possible
Product for easy transport and storage
The Sky Dancer are perfect for all types of events and promotions for its ease of use and the ability to capture the attention of the public element.
They are made of woven polyester Rip Stop, lightweight, digitally printed by sublimation.
The Sky Dancer fabric tubes are dancing by the engine power used, which in turn, must be continuously connected to light.
Supplied with a carry bag and outer engine.
There are different shapes and sizes available, from 2m to 7m high.