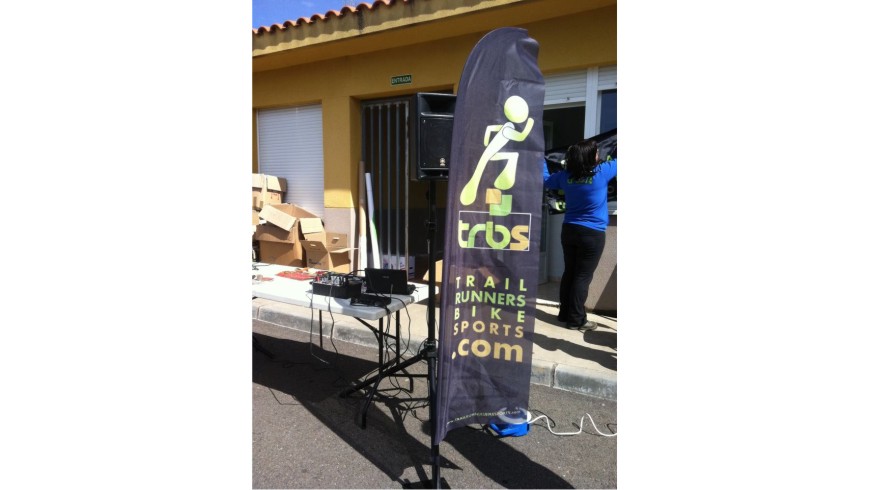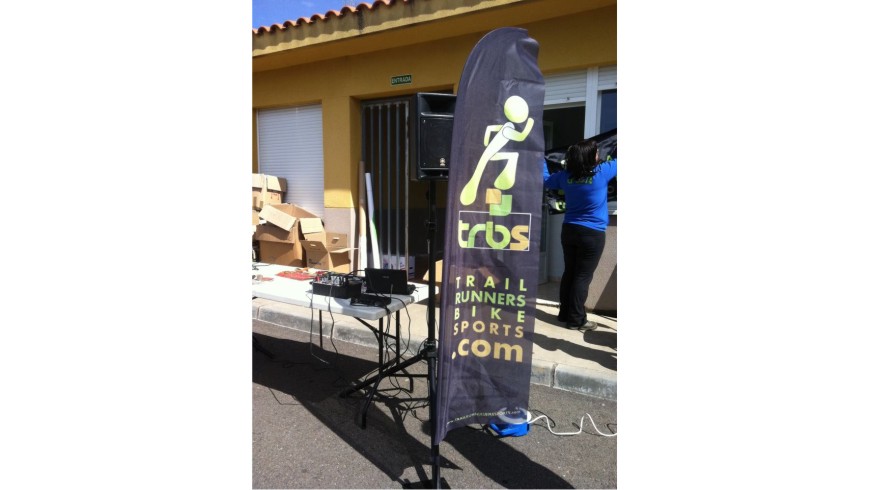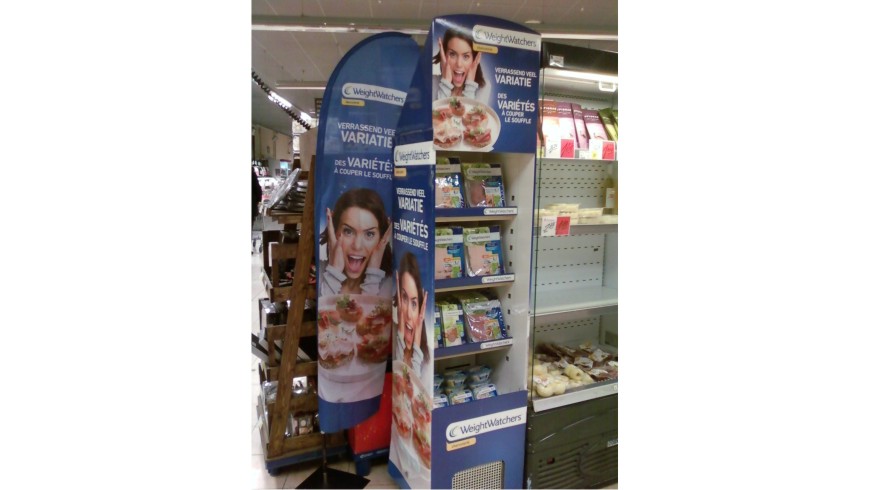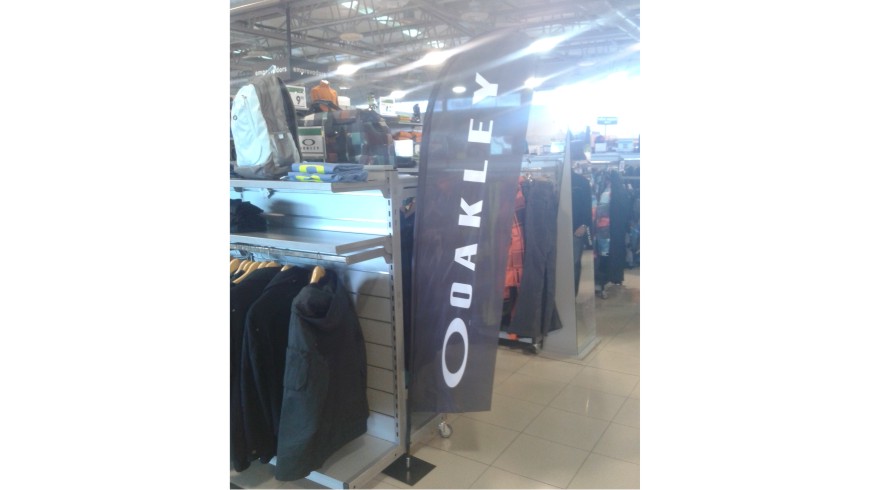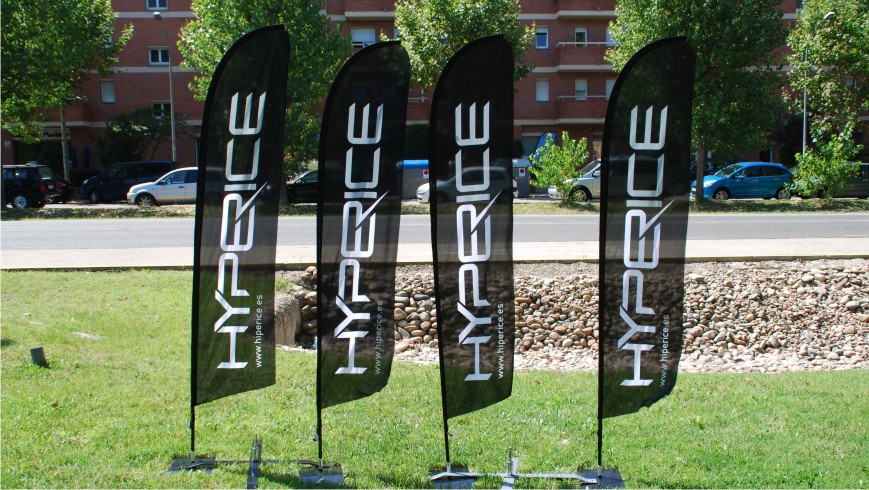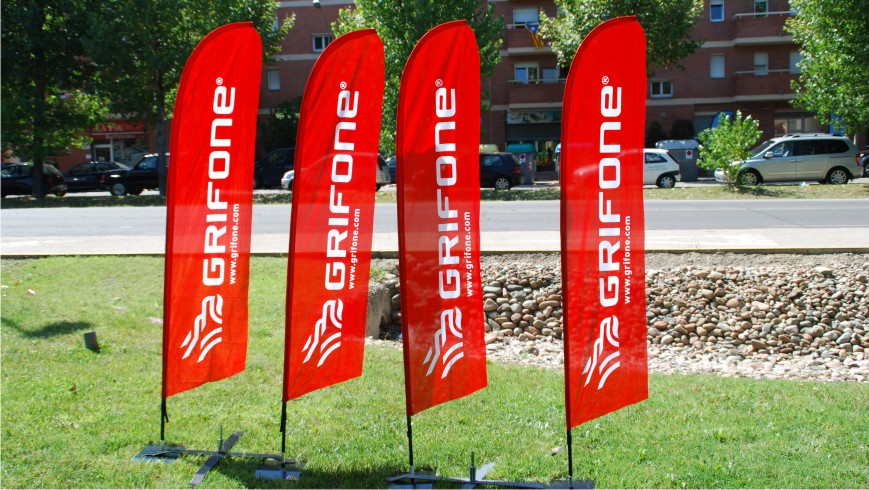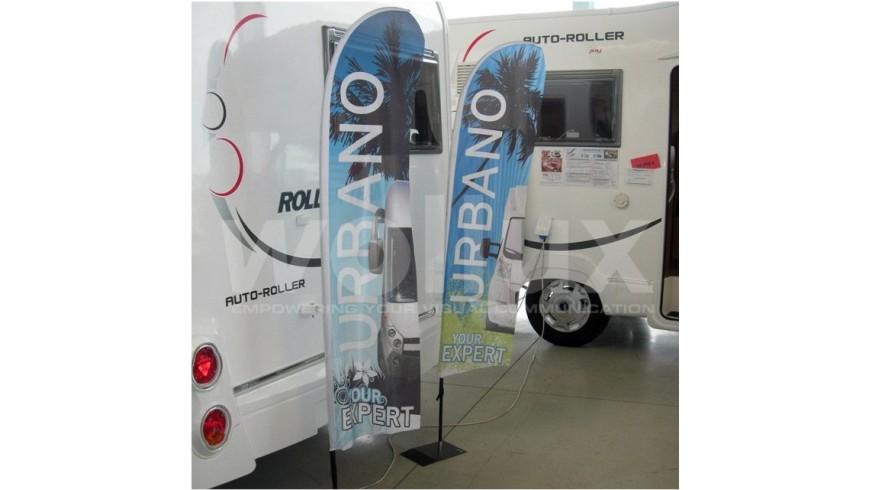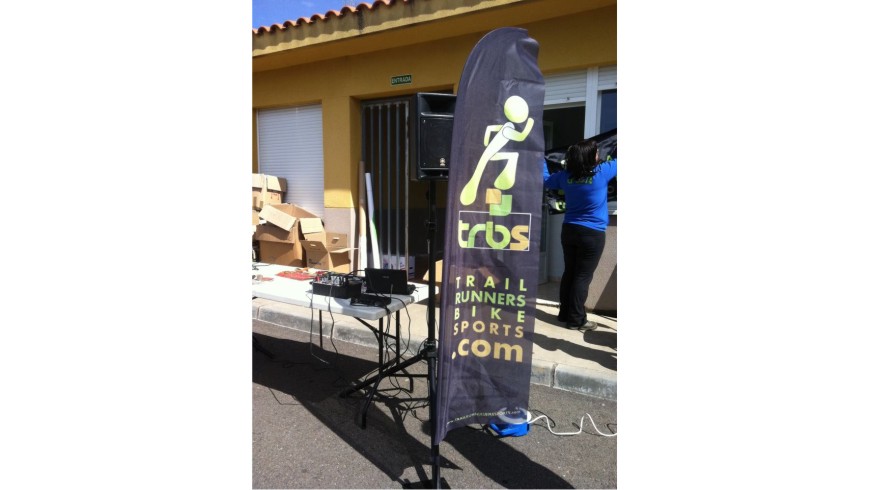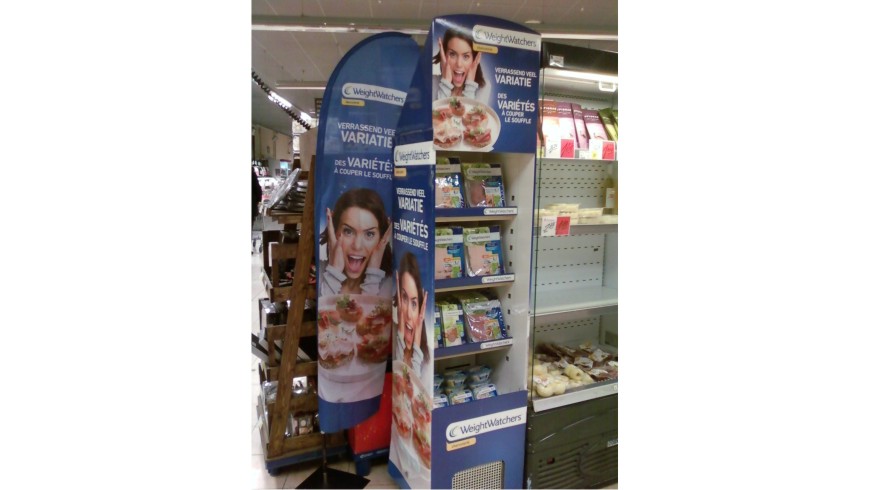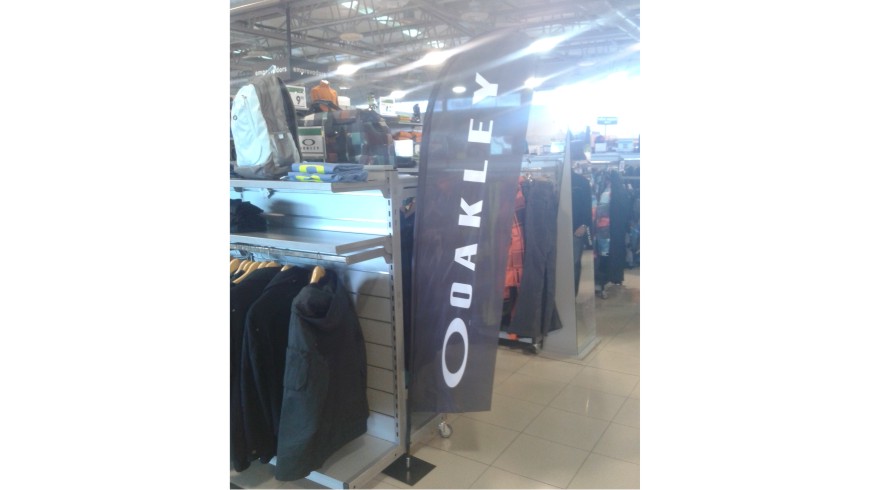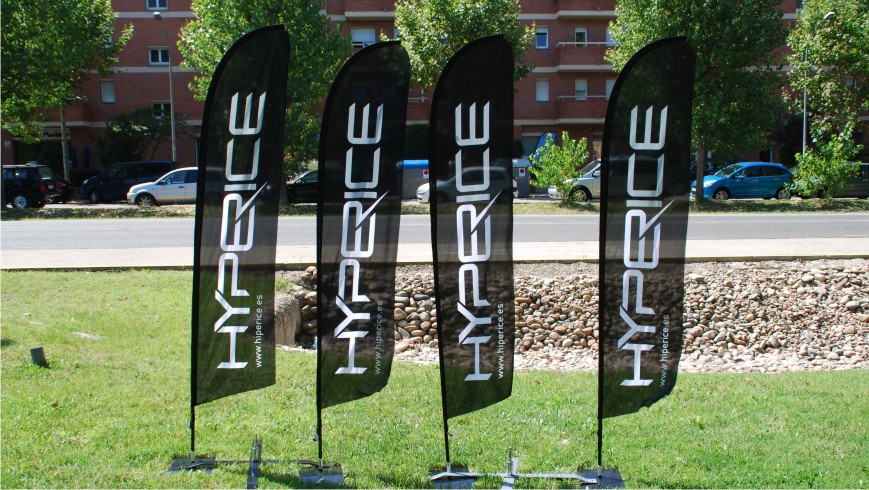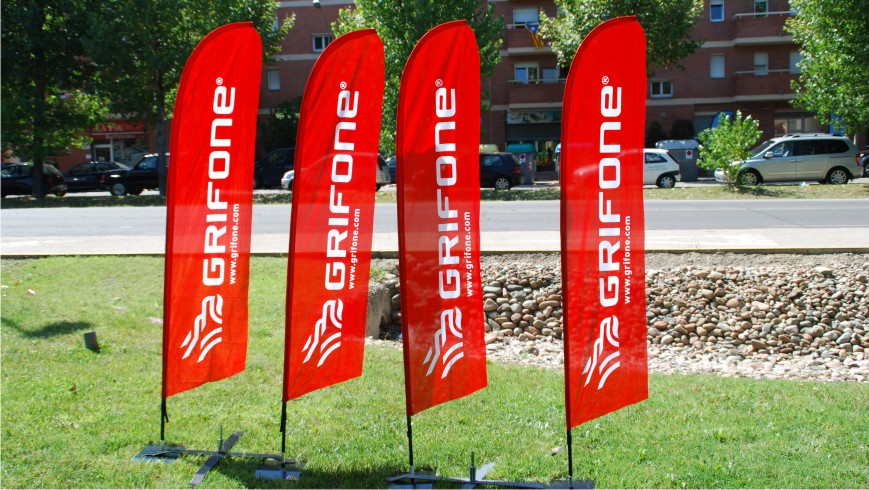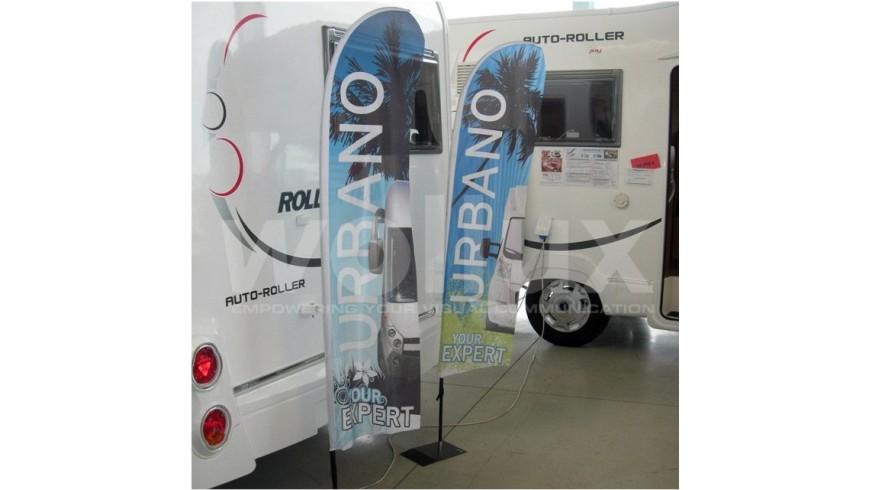 Benefits
Support perfect for indoor use
Dynamic item
Fast installation
Little space for storage and transport
Interchangeable Graphics
Adaptable to any surface
Fast Product Manufacturing
The flags are a support Decoflag widely used for ease of transport and installation and so little to occupy when storing. They are composed 110gr polyester fabric printed, to one or both sides by digital sublimation printing or stamping.
The complete kit Decoflag flag consists of: Printed fabric on one or both sides, divisible mast fiberglass, metal plate base and individual transport bag.
There is one size for both indoor and outdoor use.
The Decoflag flags are intended for production of large amounts given their very low price when you can print them with screen printing.